Hazal Atay, a seasoned activist and expert working on abortion and SRHR, writes about the threats that women face in accessing their fundamental right to abortion throughout the COVID-19 pandemic and highlights why telemedicine offers a solution for many.
"I called all the clinics and hospitals, noone wants to help me. They tell me to call them next month as there is not enough place. I doubt that. I cannot stop crying and vomiting. I don't want to talk to anyone about this pregnancy, and I have never felt this desperate in my life. How can they just leave women to suffer like this? I do not understand" writes a woman from Belgium to Women on Web. 
The COVID-19 emergency further limits access to abortion across the world, including in countries where abortion is decriminalized. In the United States, anti-choice officials have used the corona emergency as an excuse to further limit access to safe abortion by declaring abortion as a non-essential medical procedure and calling for closure of services. In countries like Italy, France, Spain and Belgium, the confinement and lockdown made it difficult for women to access safe abortion. Further to that, women are afraid to go to hospitals due to fear of being infected. The travel restrictions hit also the women who live in countries where abortion is restricted, as for those, some were able to travel to other countries to access abortion. Such travels from Poland to Germany or from Malta to Italy were known among women's circles and health professionals. 
Access to abortion was also tenuous in many other countries where abortion is decriminalized. In the UK, for example, a the Abortion Act of 1967 requires the approval of two certified medical practitioners to proceed with the abortion request. In Hungary and Germany, women are required to go through obligatory counseling before abortion. In Turkey, the Population Planning Law 2827 of 1983 requires the consent of the spouse or the guardian to proceed with an abortion on demand. On top of all these legal difficulties, women also have to fight against abortion stigma and judgement.
Abortion is a common reality
Although abortion has often been a hot topic for debate, it is in fact a very common reality and experience for many women. According to World Health Organization (WHO), each year  40-50 million abortions take place worldwide. Abortion restrictions do not stop abortions. They rather cause unsafe abortions. Half of the abortions that take place each year are unsafe and done in countries where abortion is criminalized. Some 68,000 women die annually due to complications related to unsafe abortion and many endanger their health. Researches have noted that unsafe abortion is a preventable pandemic, which can be overcome by making safe abortion free, legal and accessible. 
 "Abortion restrictions
do not stop abortions." 
As much as abortion is common, it is also an essential medical procedure and a fundamental woman's right. In 2005, the WHO included Mifepristone and Misoprostol, also known as abortion pills are on their "List of Essential Medicines." Updated in 2019, the WHO included abortions pills in the Core Model List of Essential Medicines, further noting that the use of medical abortion pills do not require close medical supervision. In their guidelines for medical management of abortion, the WHO puts forward that self-administration of medical abortion by women themselves at home, within the first twelve weeks of pregnancy, is safe and effective.
Self-management of abortion could also be empowering for women, as it allows women to take ownership of the abortion process. Abortion pills also have a great potential to change the rhetoric over abortion. Today, even in countries where abortion is criminalized, women obtain the pills somehow and use them to self induce abortions. When done within the first twelve weeks, medical abortions are 97% effective and have a low risk of complications at around 2-3%.
Women on Web and Telemedicine Abortion
Founded in 2006, Women on Web has been a pioneering organization aiming at providing help and information on safe medical abortion in countries with restrictive settings. Building upon previous self-managed abortion activism and combining it with the use of internet and telemedicine, Women on Web has established an online telemedicine service through which women can make online consultations on the internet and ask for safe medical abortion at their home address. Founded by Dutch physician Dr. Rebecca Gomperts, Women on Web also constitutes a digital solidarity network for women.
The website functions as a referral service. As women fill in consultations online, their help requests are reviewed by medical doctors. A helpdesk is employed at the service of women to assist them during the medical abortion procedure, and to reply any questions they might have. Today, Women on Web website is available in 22 languages and has more than 1 million visitors each month. The website also serves as a resource for both scientific and practical information over medical abortion. This is highly important, given the widespread misinformation propaganda against abortion. From 2006 to 2016, Women on Web has received over 200,000 help requests over 140 countries, and approximately 50,000 women received a medical abortion at home.
"Sexual and reproductive health and rights cannot be ignored or sidelined amid the pandemic, and we cannot leave women behind, never again. "
Telemedicine Abortion and Corona Outbreak
Since the emergence of corona outbreak, access to abortion became even more difficult for many women. Asking help at Women on Web, women write about not being able to leave the house due to confinement and childcare, hospitals not accepting patients, or simply being afraid to go to a clinic. Women need abortions during the pandemic, and there is a way to ensure access to safe abortion despite COVID-19: Telemedicine abortion.
Recognizing this potential of telemedicine, several countries have already liberalized their regulations. Medical abortions and teleconsultations are now allowed in the UK, Ireland and France. Women's groups and youth groups have been advocating for this change elsewhere, calling governments to take action. In the Netherlands, Women on Waves and Bureau Clara Wichmann requested the Ducth Minister to allow telemedicine abortions. However, their request has been rejected. Several groups have also criticized the FDA (Food and Drug Administration) restrictions on abortion pills.
Today, we have enough scientific evidence showing the safety and effectiveness of self-administered medical abortions in early pregnancies. Restrictions on abortion pills and on telemedicine seem not only arbitrary but also detrimental to women's mental and physical health. Sexual and reproductive health and rights cannot be ignored or sidelined amid the pandemic, and we cannot leave women behind, never again.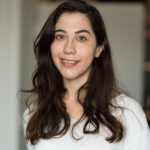 About the Author: Hazal Atay is a Helpdesk Coordinator at Women on Web and a doctoral candidate and researcher at Sciences Po Paris. Hazal has been working on sexual and reproductive rights for over 8 years and is a Middle East and North Africa Advisor at the FRIDA | The Young Feminist Fund.