STORIES TO ACTION X NOT YOUR USUAL SUBJECT
STORIES TO ACTION X NOT YOUR USUAL SUBJECTS
Not Your Usual Subjects brings you fresh and unheard youth voices and perspectives on the ongoing COVID-19 pandemic and its impact on long- standing sexual and reproductive health and rights (SRHR) issues through a six part youth-led podcast series.
On the 10th of February we hosted a Listening Party to celebrate the podcast outcomes, reflect back on the process and share key learnings to improve SRHR during and beyond COVID-19. 
Watch our pleasure-packed party below: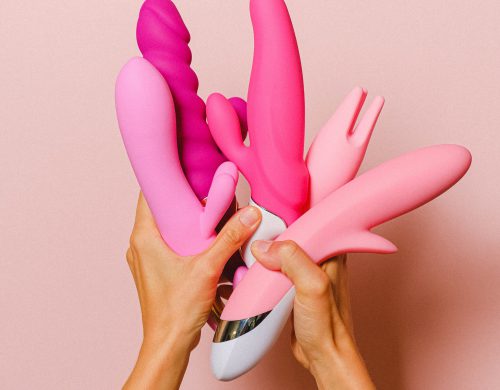 Tune in for our first pleasure-packed episode with stories on how young people across the world have been navigating their sexual pleasure throughout COVID-19!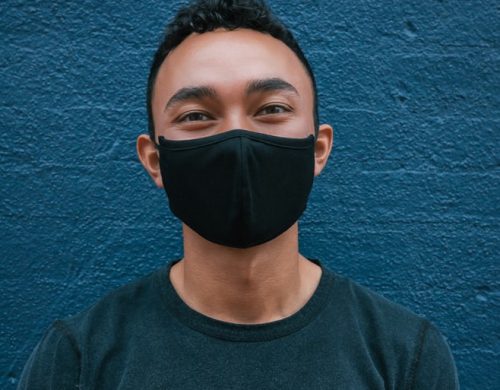 Tune in to our second episode on disabilities and sexual and reproductive health and rights, featuring young people from across the globe sharing their experiences and reflections on COVID-19 and beyond!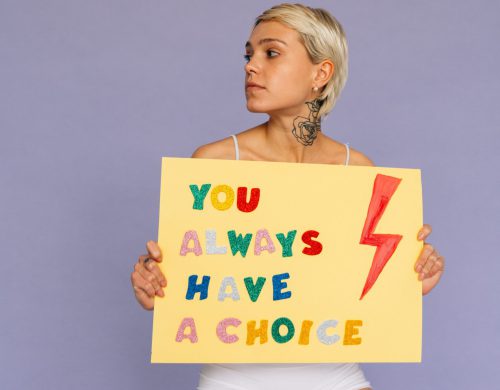 Listen in as we dive into the topic of accessing self-managed abortion (SMA) during and beyond the pandemic. Looking through a a reproductive justice lens, we explore SMA as a pathway towards fuller bodily autonomy for young people worldwide!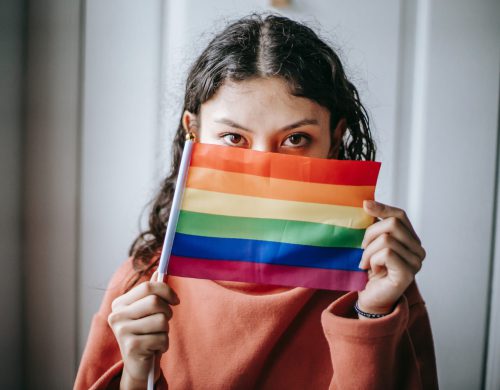 "Stay home, be safe" has been the global message during the pandemic. But what if home is not safe? Listen in on how the pandemic has worsened the inequality and vulnerability experienced by LGBTQI people and how they have navigated new and old challenges with resilience and community.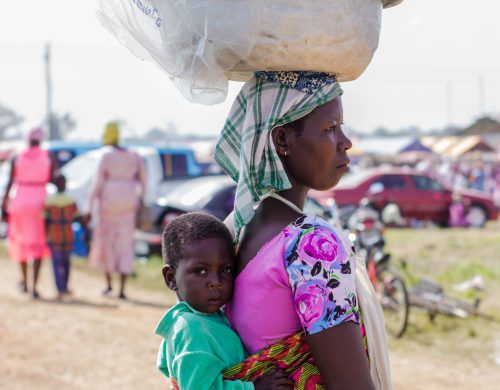 In this episode, we explore the adaptations, strategies, and resilience shown by young sex workers and their communities through the pandemic and discuss what a holistic self-determination approach to well-being might look like beyond the pandemic.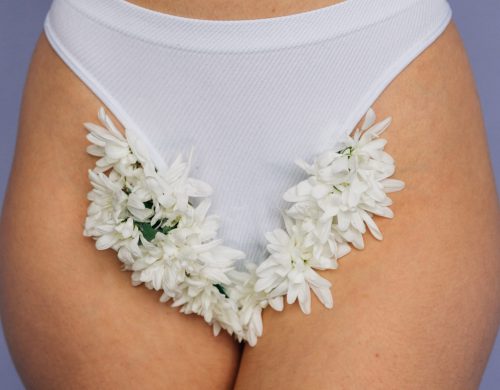 In this episode we discuss the humanitarian crisis in Cameroon and the complex and multifaceted journey of young people in navigating barriers to sexual and reproductive health and rights when living in fragile states.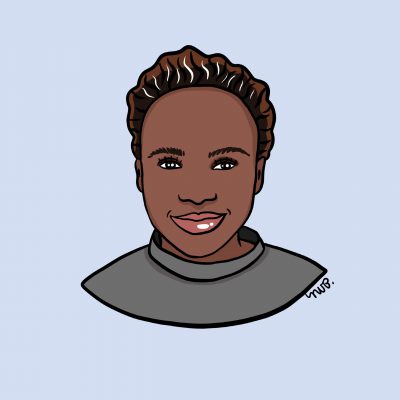 Chepkwemoi Kimtai or as she likes to be called, Kwem, is a storyteller and feminist thinker interested in narrative building and framing as a pathway towards liberation from the patriarchal, heteronormative and capitalistic systems of oppression within which we live in. She seeks to make observations, examine, question and hold accountable power dynamics that determine and drive equality, diversity and inclusion. As an African Queer feminist, she is grounded by the Charter of Feminist Principles by African Feminists. She also believes in making space for mindfulness, body movement, rest, play and somatic practices as healing components necessary in social and gender justice work.

With a Bachelor's Degree in Theatre Arts and Film Technology, Kwem is a communications specialist and is currently the Senior Communications Manager at We are Purposeful; a feminist hub for global activism, rooted in Africa and working all around the world.

She is also the Creative Community Builder and Coordinator at Healing Solidarity which is supporting a growing community of practitioners in the international
'development space' to 're-imagine' their work together in a way that has the potential to heal rather than perpetuate global and systemic injustices.

Kwem has also previously worked at UHAI-The East African Sexual and Health Rights Initiative, an activist fund resourcing Sexual and Gender Minorities and Sex Worker Movements in Eastern Africa.
She is also a Young African Leadership Initiative- YALI fellow; a 2017 cohort member of Ashoka East Africa Emerging Innovators and currently serves as an advisory group member of CIVICUS: The Diversity & Inclusion Group for
Networking and Action (DIGNA).

In honor and acknowledgement of feminist ancestors who energises and impassions her, Kwem is particularly grounded by sacred text from Toni Morrison in her book Beloved that "Freeing yourself was one thing, claiming ownership of that freed self was another."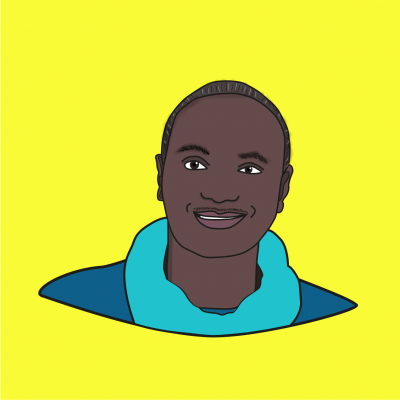 John Waiganjo
Audio Engineer
John Waiganjo is a passionate  storyteller and freelance filmmaker based in Kenya. John run's his film making company named Gee Twists films where he and his team work on short films, web series and client based assignments like documentaries, vlogs, podcasts and the list goes on. 

John has experience in engaging with  global youth platforms as he was the national focal person in charge of the global youth network titled Youth peer education and electronic resource network (Y-PEER) in 2015. 

John has won multiple storytelling awards in the global dialogues international contests that ran through from 2013-2015 of which he was actively engaged as a storytelling and creative writing mentor.
 John is also a certified expert trainer with dance4life international on SRHR, Youth empowerment and personal leadership based in Kenya where he uses creative facilitation and unified  rhythm to engage with young people.
John appreciates authentic connections and acknowledges the strength in being vulnerable. He loves bringing  a sense of mindfulness in all spaces  where he's interacting with others in order to hold spaces for free and creative thinking.
John has always desired to change the world a story at a time and in his capacity as a creative audio-visual story-teller he uses these skills to tell compelling stories that provoke thoughts, imaginations and in some instances action.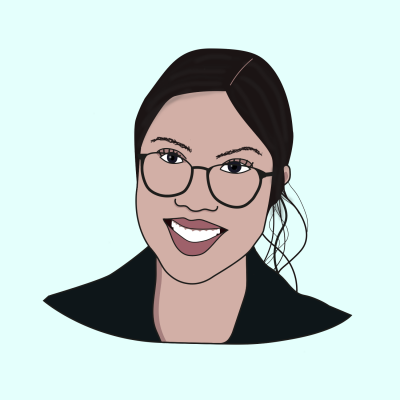 April Beturin
Branding Strategist

April is a languages teacher turned start-up founder and freelance designer.

She grew up in the Philippines, moved to the UK at the age of 11 and studied Modern Languages with Management as an undergraduate. Her background is in education: after her studies, she taught English in Chile and Spain and later on, completed her PGCE at the University of Cambridge in order to teach Spanish and French at secondary level in the UK.

At present, she runs her own start-up in edtech, combining her love for education, languages and design. Having said that, she is equally passionate about getting involved in projects that seek to drive change amongst the youth and working with organisations that hold inclusion and diversity at its core.
Having lived and travelled abroad for studies and work, she recognises the lack of conversation, more importantly, quality access to sexual & reproductive health services in different parts of the world - like the Philippines - thus recognising the need to address this issue on a global scale. Inspired by Stories to Action's vision, she joined as their Branding Strategist for their upcoming podcast, Not Your Usual Subjects. She looks forward to collaborating with the team and learning more about the SRHR advocacy and the community.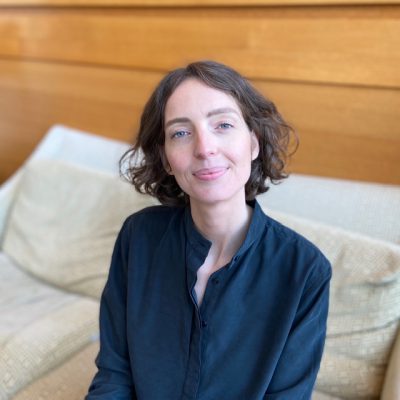 Alexandra Bekker
Podcast producer

Alexandra Bekker is the founder of Unlikeminds, a nonprofit innovation agency that helps nonprofits in the Global South do good better. Alexandra believes that a strong civil society is the key to sustainable development. She works to make it possible for nonprofits in low resource contexts to access quality tools, training, strategic advice, and coaching to design impactful programs and become creative, adaptive, and future-proof organizations.  Prior to Unlikeminds, Alexandra led a global program on data for advocacy for CHOICE for Youth & Sexuality, focusing on advocacy strategy and partnership building at the United Nations Human Rights Council. She has also worked as an advisor on SRHR, gender, and global health for the Netherlands Mission to the United Nations.  Alexandra has a MA in Human Rights and Humanitarian Action (Sciences Po Paris), an LLM in International Security (VU University Amsterdam), and an honors BA in Liberal Arts and Sciences (Amsterdam University College).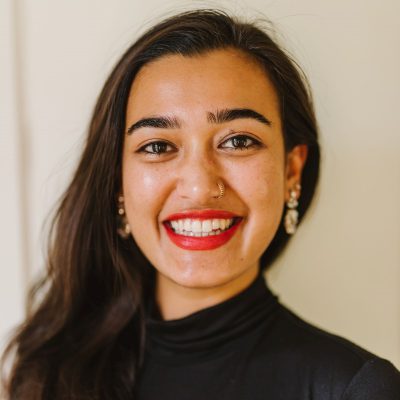 Taewee Kahrs
Podcast producer

Taewee (she/her) is the founder of Doula Taewee where she works as a full-spectrum doula and as well as a consultant for healthcare research and co-creation facilitation. As a queer, bi-national and bi-racial woman, her works are always rooted in an intersectional feminist approach with an emphasis on praxis—linking theories into practice and implementing those practices into our shared lived realities. She has been active as a facilitator, an activist, a researcher, and an advocate for the past decade; specifically focusing on healthy relationships, sexual & gender based violence, sexual & reproductive health rights, and meaningful youth participation in social and health policy and programming.

Her BA in Gender & Sexuality studies and BS in Civil Society studies (University of Wisconsin-Madison) highlighted for her the need for more radical, human-centered, and socially relevant research for our social justice movements to reach their full impacts. This motivated Taewee to pursue a MS-r in Global Health Research (Vrije Universiteit van Amsterdam) where she gained broad inter/transdisciplinary competencies in analyzing and adapting health care systems and experiences to pursue more sustainably equitable well-being for all.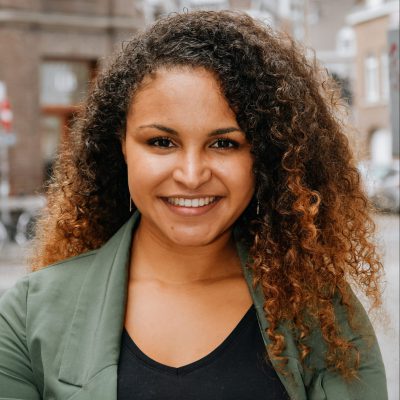 Sanne Thijssen
Podcast producer

Sanne Thijssen is the founder of Shake The Dust, an independent consultancy working on sexual and reproductive health and rights (SRHR), and meaningful youth participation. As a consultant, Sanne works to shift perspectives, create unique solutions and stimulate engaging conversations in and between both fields. Sanne's ongoing and previous work within the field of SRHR has led to her nomination as a Women Deliver Young Leader (2018-2020 Class).
Sanne has a BSc in European Public Health (Maastricht University) and an MSc double-degree in Public Policy & Human Development (United Nations University- MERIT / Maastricht University). Sanne's previous experiences include working as the Dutch Youth Ambassador for Sexual and Reproductive Health Rights (SRHR) (2016-2017) and more recently, working as a research assistant at the European Centre for Development Policy Management (ECDPM). Sanne has also worked as a data and report writing consultant to the International Organization for Migration (IOM) and has undertaken an internship with the Ministry of Health of Malta.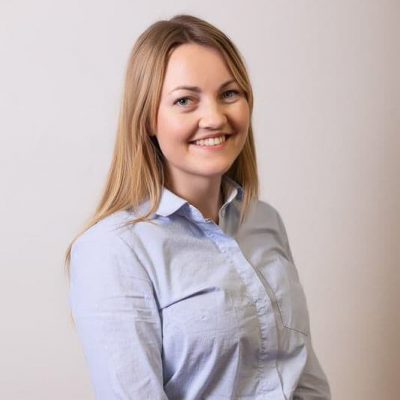 Andrea E. Osvoll
Social Media Manager
Andrea E. Osvoll previously worked as a junior advocacy officer at the European Parliamentary Forum for Sexual and Reproductive Rights in Brussels, where she conducted policy research on cervical cancer prevention and access to contraception.

Ever since Andrea specialised in women and gender history as part of her bachelor's degree in history, she knew she wanted to work on gender equality issues. Last year she completed her M.phil in Global Development Theory and Practice with a specialisation in Gender Analysis, at the University of Bergen, while working as a junior advocacy officer.

She has great experience in organising international conferences and has gained valuable experience in working with parliamentarians and how they can shape and influence the sustainable development agenda. Furthermore, Andrea likes to be creative and have an eye for details.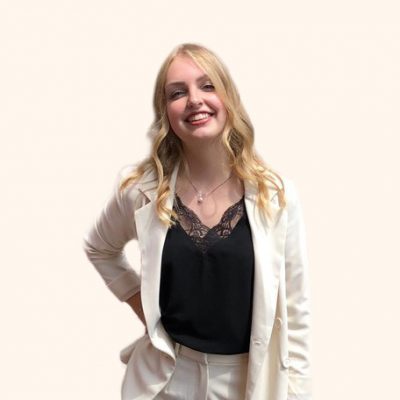 Kristen Janssen
Website development Contractor
Kristen is our newest member of the StoriestoAction Family.
Made possible through funding by