Raquel Daniel , founder of Beyond the Classroom Foundation, highlights how her foundation is dedicated to ending period poverty- especially now, in the midst of the COVID-19 pandemic affecting women and girls in Nigeria.
In times of crisis, the reproductive health and rights of women and girls are often neglected and, worse, threatened. The COVID- 19 pandemic isn't an exception. It has halted many of our normal activities, but not girls' and women's menstruation. Immediately after the Nigerian government announced the lockdown and other pandemic prevention measures were taken, communities began practicing physical distancing and it became more and more difficult to purchase sanitary pads, even for those who could afford them. For girls from poor families, things are worse, with them being unable to ask their parents for money to buy sanitary pads when they don't even have enough to buy food.
Beyond the Classroom Foundation have been working on reproductive health issues for more than 8 years. In Nigeria, stigma hinders girls and women from talking openly about their menstrual experience and period poverty — the lack of access to sanitary products, menstrual hygiene education, and sanitary facilities  — is widespread, especially in the Northern region. We at Beyond the Classroom challenge nonprofits and governments to put menstrual hygiene at the heart of emergency responses in Nigeria. 
Due to the pandemic, we received countless requests for sanitary pads from girls in the Internally Displaced Persons camps (IDP) in Abuja and other disadvantaged settings where we work. We have observed that post-disaster relief and recovery operations seldom focus on women's priorities regarding menstrual hygiene. Governments and nonprofits respond to disaster majorly with the  provision of relief food items and rarely give attention to pressing needs like sanitary pads for the vulnerable  women and girls.
"Due to the pandemic, we received countless requests for sanitary pads from girls in the Internally Displaced Persons camps (IDP) in Abuja and other disadvantaged settings where we work."
To support the women and girls in the IDP camp and low income communities during the pandemic, Beyond the Classroom Foundation raised $1,500 and distributed a three-month supply of disposable sanitary pads to 200 girls in Lagos and Abuja. In partnership with the Sanitary Aid Initiative and Abuja Global Shapers, the women and girls at the Karonmagiji IDP camp received 300 free reusable sanitary pads, 800 underpants and 500 facemasks. Through another partnership with Socially Africa, participants of the Switch on Bootcamp designed the "Fund the Flow" project, raising  over $4,000 for sanitary pads and allowing us to distribute another three months' supply of disposal sanitary pads to over 1,000 women and girls in Lagos State.
This year on Menstrual Hygiene Day, we also published a menstrual hygiene book for girls titled "FLOW: a girl's guide to menstruation".  With this book we hope to increase awareness on good menstrual hygiene management and ensure that more young girls, especially those approaching puberty, are equipped with the necessary information and skills they need in order to navigate the inevitable changes that come with menstruation. Because when girls and women do not have the education or resources to manage their periods safely, they often resort to using unsafe materials like rags which can cause severe health challenges.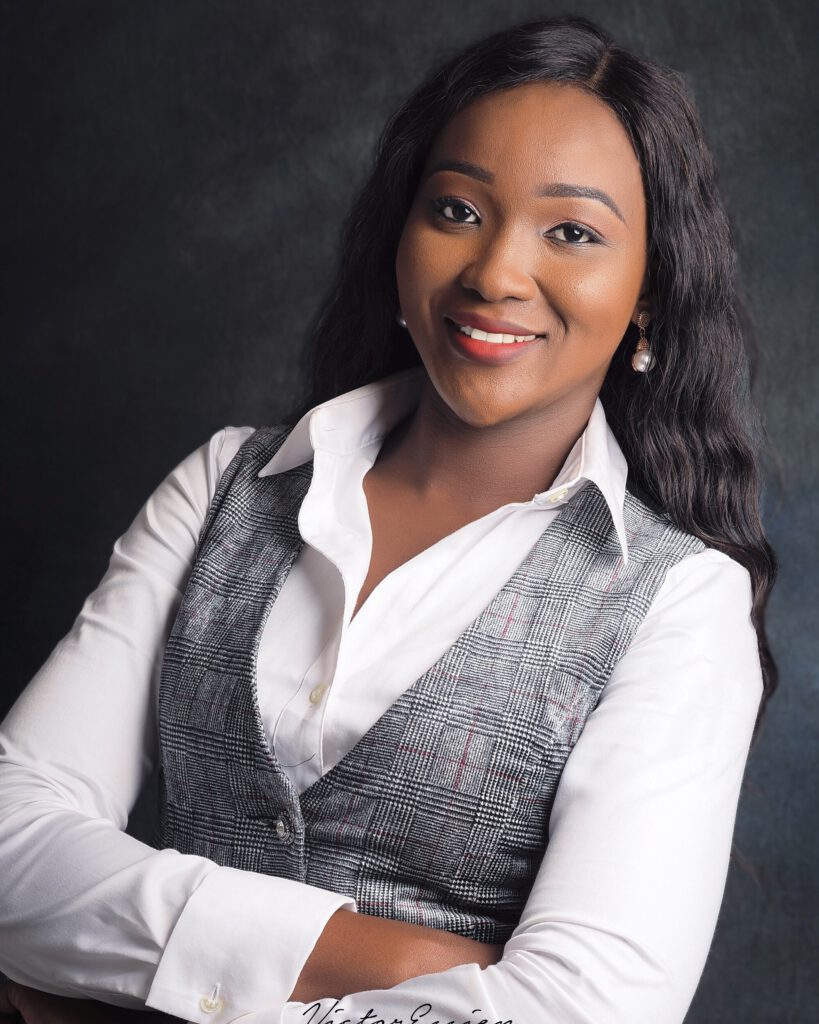 About the Author: Raquel is a development expert with 7 years of experience working directly with primary schools in marginalized communities in Nigeria focusing on education and empowerment of girls. She founded Beyond the Classroom while in university to improve education and menstrual hygiene for underprivileged girls. So far the organization has reached over 10.000 girls with their projects.