Siwei (Shelley) Tan, is the co-founder of Multicultural Women's Dialogue which aims to promote gender equality and multicultural exchange among women in China. She has two cats, two dogs, is bi-sexual, and advocates for gender equality in the southwest of China through her work for WeforShe, a local grass-root non-governmental organization. WeforShe has done multiple things for women going through domestic violence and other traumatic experiences. As a new side event, Multicultural Women's Dialogue became bigger than expected and therefore, Shelley and her colleagues decided to make it an independent running event from WeForShe.
How Multicultural Women's Dialogue Started
Multicultural Women's Dialogues started in a small community of both foreign and Chinese women in China and used to have gatherings in bars, pubs, and so on. During our meetings, we noticed a gap, culturally speaking, a gap between Chinese women and foreign women. There were also misunderstandings. Chinese women were under the impression that women who were raised in a more open environment were more open-minded, and maybe people from the western world were always assuming that Chinese women or girls were always shy. And Chinese women were not really willing to share their thoughts, and they were maybe not able to share their thoughts to some extent. So we wanted to bridge the gap for people, to get to know each other without all the biases and stereotypes. This was our initial idea.
One of us was studying International Politics in China, I am studying Gender Studies and the other was doing cultural exchange programs. We got together and thought about eliminating the chances of people misunderstanding each other and reducing bias. And to establish a safe place for women from all backgrounds and share the stories and experiences that are not often allowed to share in society today. The first in-person event was held in November 2019. There were French women, American ladies, European women, and over 50% Chinese women too. And we got to a big group discussion and one woman asked: "Do European women use sanitary pads?" That opened everything up.
'So we wanted to bridge the gap for people, to get to know each other without all the biases and stereotypes.'
We were like, uh, we are not really ready for that kind of question. We are wondering how it is as a woman in the current society. Or talking about how women and girls are told not to speak out loud, education, how we look, or how we must be slim and everything. Suddenly a sanitary pad came into mind. So that started everything. We started talking about sex, we started talking about sexual pleasure and there was a specific discussion about cultural taboos, about periods, menstruation. And physically speaking, what is your sexual fantasy? So we are really getting in a direction that no one expected we would be.
Then the second event was also very successful, but because of the pandemic, things changed. We held it for another 2-3 months, and suddenly there was a stop. And we sat down to think. There was a physical bond when we were together during previous events. The event itself was one thing we couldn't give up. So we thought to wait till the pandemic was over, but over time, of course, this didn't happen. So we had to do something else to modify the event. Hence, we started online.
Unexpectedly, we expanded our audience, the participation increased, our range widened, we had people entering from Finland, Brazil and so on.
We learned the word was spread by mouth. People who never heard of us wanted to enter. So we started building online platforms like Facebook, Twitter, not so much on Instagram. And WeforShe has a public Wechat account (Wechat is more like a combination of Facebook, Instagram and Whatsapp with many other functions such as online payment, etc. and it's currently the most popular social media  application in mainland China) in which we create a page for the Multicultural Women's Dialogue. Basically, that's how we got here. So I was doing my masters in SOAS and during my studies we had various small talk sessions with classmates and we touched on this idea of how women could get Human Papillomavirus (HPV) vaccines. And I realised that in China it's an esteemed idea. It's almost like only middle-class women have access to this information at the same time to this service. A lot of Chinese women flew to Hongkong in the past few years to get a shot. And still, there are domestically made vaccines, and we have international ones. Of course, the important ones are more expensive. So we thought we could talk to people about vaccines and how they can remain healthy.
'Unexpectedly, we expanded our audience, the participation increased, our range widened, we had people entering from Finland, Brazil and so on.'
Beforehand we would have surveys that people would fill in before the event. Detailed answers with specific questions we raised for them. We would pick 3-6 people to share their personal stories. But this time we added these 2 doctors from the National Health Service in England (NHS) to really help this event being more informative. And we were thinking about balancing with Chinese gynecologists, but we couldn't find Chinese gynecologists and we got other sharers as encouraging figures. To hear these stories and get it deeper than we normally would.  We wanted to dig a bit deeper without triggering people's trauma. And that's difficult to keep. So we asked everyone if it was okay to share their personal story.
One woman has been taking contraception since she was 18. And she was explaining how that felt all that time, and that challenged how everyone thought. A lot of Chinese women are not aware of the effects of long-term contraceptives. So we were really grateful for that. She was South American, and she was like, I'm still alive. You can take these pills forever, and I'm still alive. And that was very important to hear for some Chinese women.
Another woman talked about her abortion. It was very informative, not in a painful way. It was casual, it was girls' talk. I think she was from England. She said she grew up in an open-minded family. She got pregnant in her adolescent years. She told her parents, and they accompanied her to the surgery. And after that she recovered and she went into very detailed information about the process. And that shocked a lot of women because abortion is not something allowed to talk about. In any culture actually. And we wondered why. Why is this something we can't talk about? It's one experience that might be shared by many women, yet, it's barely touched upon. So that opened up a really good opportunity for other women in the event. Our event participation varies between 72-90 women. The youngest was 17-18. The oldest in 60s. But on average the age is between 25-35. People start chatting, we divide into smaller groups, and people are really sharing their personal experiences. Either traumatic or very good sexual and reproductive health (SRH) topics. Then in the main group we for example talked about HPV and consent. Interestingly, one of the doctors from the NHS talked about consent and one of the questions raised by the South African woman, about assault, when these cases are transferred to hospitals, what are doctors expected to do? Are they expected to report the case? Or take medical measures to help this person first? So the NHS doctors said they talk to the patient first and ask her what she wants. If she wants to report, they would do it. And of course, they have an obligation to report, but they would talk first. And they mentioned emotional support vs medical treatment. They said they always prioritise medical support. So that was consent and HPV vaccine. HPV was a very extensive talk. Chinese women wondered about where they could find them. And I would say amongst all those events, one thing really positive is that all feedback mentioned they didn't feel any kind of intimidation. Even though authorities in the field were there, like from Gender Studies. I think we have done well on that aspect. We did not make it authority-centric, but all equal. Just to share and to be heard.
We are not saying anything big, like equalizing gender and race. We want women not to feel different from each other, but at the same time, they come from very different backgrounds.
With this event, we want to try and bridge the gap. There are a lot of gaps, especially with the pandemic. We really want people to get together, with minimum impact from racial, gender, and class differences. We are not eliminating racism tomorrow. We are building a bridge among race, class and even sexual orientation. 
One Chinese woman shared her catch-22 experience of changing her gender identity on her ID card. In order to change her gender on her ID card, she needed to hand in her undergraduate degree. However, the bachelor degree she owned would have to be cancelled for her to change anything on the ID card. Additionally, even though she is an adult, she needed her parents'  signature to start the process at a local police station.
We are just trying to bridge the gap and trying to be heard. There was a lot of women's companionship going on. Someone said when I was little that all people are one family. I never believed it until that day. It gave us good feelings about what we do but at the same time more pressure to continue this. It hasn't been easy, we all have our own occupations. We try to design these events as safe and open as possible. I think we have really dedicated a lot of time and energy to this.
'We really want people to get together, with minimum impact from racial,gender, and class differences.'
There is an old philosophical saying in China that comes from Daoism. "Doing by doing nothing". For example, our moderators were told not to ask about anyone's proficiency or degrees in small group discussions, because we wanted to remain equal. We had really brave women to share their stories. It was naturally flowing. I think this reveals how much women have to say.
So how are gender and gender-related issues not a common thing to be openly talked about in our society today? Most of the time we wanted more hours to talk. This means we need more platforms like this. People need to be heard.
People see our posters either via multiple media platforms, they scan the QR code to sign up. We have very informative instructions. You can sign up even with a nickname. We specifically put gender as an important part. So far we have made this a women-only event, to keep it as a safe place to talk. After that, we personally contact the individuals. 
Once I added 90 people a day, that was a lot. So far we don't have an automatic mechanism. We talk to every individual and send an invitation afterward. By looking through participants' answers on the survey before the event takes place, we eliminate the chances of random people joining our events in order to provide a safe place for our participants. Therefore people (sometimes some men sign up and we regretfully inform them that this is a women-only event) can only join our events after they receive an invitation from us. On the day of the event, we send the Zoom meeting code in the Wechat group we created for the event that day where only invited participants join to reduce the chance of leaking the code. That's how we get people there. It's a 1:30h event, and after the event, we tell people:" if you want to stay we can extend 30 minutes." which always happens!
Covid-19 Impact on Discussions
We try to initiate this talk about how women's lives are impacted by the pandemic. I guess people are not really looking forward to that part of their lives right now. It seems to be a general topic, although we want to address certain impacts. Like we know that some women were denied access to services. Or that abortion wasn't an option during the lockdown. We had one event, but we didn't touch on a lot of topics. Maybe in the future, we can revisit Covid-19. Maybe people are not ready to talk about it now, as they are currently going through the issues.


This is an interview transcript between Stories to Action and Siwei (Shelly) Tan.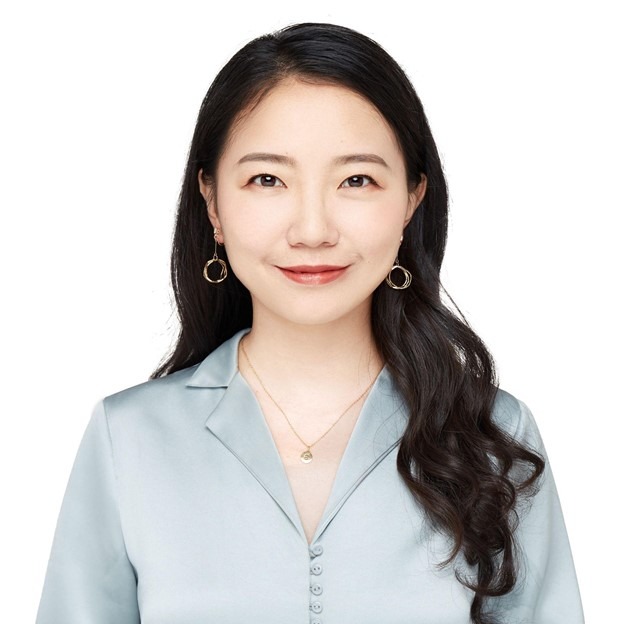 About the Siwei Tan: Co-founder of Multicultural Women's Dialogue. M.A. gender studies candidate at School of Oriental and African Studies, University of London. TEDx speaker on gender inequality in China. Founder of the local grassroots NGO WeForShe Gender Equality and Women's Personal Development in Kunming, Yunnan, China, which endorses the Multicultural Women's Dialogue. Created by women, led by women and serving women, WeforShe was founded in 2016 and has been hosting events and lectures to the general public and for the public and private schools in Kunming regarding sex education programs as well as women's support groups.